8 Sex Positive Things You Can Say To Your Kids That Have Nothing To Do With Sex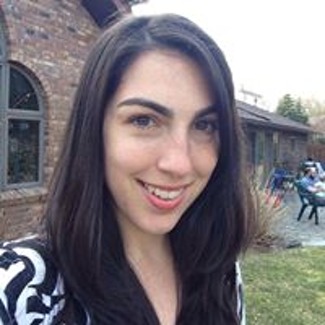 by Jamie Kennedy
"Sex positive" is, I am pleased to note, a term that has been gaining more attention in recent years. A social and philosophical response to repressed, limited, and often judgmental attitudes toward sex and sexuality, the sex positive movement emphasizes that "good sex" is defined as safe, informed, consensual, and whatever else it also is beyond those things is best left up to the people participating in the act. That's it, and I think that's awesome. As a parent, I am already doing my best to encourage sex positive attitudes in my children, who are 4-years-old and 19 months — despite the fact that they have absolutely no idea what sex is, and I don't have plans to get into what it is with either of them any time soon. No, this is not a contradiction, and it's not hard to do.
What it comes down to is this: Sex positivity rarely exists in a vacuum. It's usually part of a larger life philosophy that believes all people are entitled to happiness and respect. I have found that there are broad areas of overlap between the body positive and fat acceptance movements, feminism, and the LGBT community. As such, there is so much a parent can say to their child that lays the groundwork for them to have happy, healthy, and fulfilling sex lives (when they're ready) that don't necessarily have a thing to do with sex.
"Your Body Belongs To You."

Tumblr
So not only does no one get touch you without your permission, but you decide what happens to it. If you teach little kids that this is true in the non-sexual streets, they'll be more likely to automatically believe it once they grow up and get between the sheets.
"If They're Not Having Fun, You Have To Stop; If You're Not Having Fun, They Have To Stop."

GIPHY
Totally stolen from "Thomas" of Yes Means Yes, but when someone else writes something so well and so succinctly why reinvent the wheel? This concept of consent and mutual happiness doesn't have to have a thing to do with sex to A) be great life advice, or B) set the scene to talk about and understand sexual consent later in life. To quote the original piece once again: "What I said will mean a lot of things in a lot of contexts; but it will always mean the same thing. Regard for one's partner is a basic component of respect."
"Penis. Vulva. Labia. Vagina. Breasts. Testicles."

GIPHY
Using grown up anatomical terms for all of a person's various bits and bobs does a couple of sex positive things. It enables your child to talk about their body specifically, which can enable them to be specific and clear if there's a problem. It also puts "bathing suit area" body parts on the same level as "arm" or "foot," which we have collectively decided are not parts that require euphemisms. None of our body parts are anything to be secretive or ashamed about. Yes, of course, children should be taught that "vulvas are private" or "only you or a doctor is allowed to touch your testicles," but that's not going to be conveyed by giving those parts cutesy names and getting all jittery when someone talks about them.
"Love Is Love."

GIPHY
Kids will ultimately not find non-heterosexual relationships confusing at all (just ask same-sex parents). If a kid has never met a gay couple before, they might be a bit surprised by the idea the same way my kid was surprised the first time he saw purple M&Ms. But after, like, five seconds it's like, "Oh. So this is the same basic concept as literally any other relationship/M&M I've ever encountered in my young life. Cool. Whatever."
Point is, letting your kids know that anyone can fall in love with anyone else doesn't have to be a "very special after school special" conversation "when they're old enough." Anyone who thinks kids can ever be "too young" to be aware of non-heterosexual romantic relationships, by asserting that, is essentially just admitting, "I think there's something wrong and bad and dangerous and upsetting about non-straight people." Do you not feel that way? Then do yourself, your kids, and the world the favor of unburdening yourself of the idea that kids need to be grown up and holding onto something sturdy before they find out that some kids have two mommies. This is something anyone who understands what love and relationships are can understand. This sets the stage for your child to know acceptance is not for a select few, but for everyone.
"To Each Their Own."

Giphy
This is basically one of the central tenets of sex positivity, but, again, doesn't have to be limited to sexual attitudes. It's never too early to tell your kids, "Look, different people are made happy by different things. Different people believe in different things. And sometimes those things may seem strange to you... and that's fine. You don't have to do what they do any more than they have to do as you say or believe." I cannot count the number of times a day I have to tell my son, "You do not get to tell your sister how to play with her toys. It doesn't matter if you think she's playing with it wrong. There's no right way to play with a truck." Some day he might even get it!
"Everyone's Body Deserves Respect."

GIPHY
The life blood of the sex positive movement is the idea of mutual respect. Of course, the idea that everyone deserves respect is a core tenet of, like, common human decency and hopefully everyone strives to instill this value in their children regardless of their desire for them to be raised with sex-positive attitudes. So I'll take it a step beyond "everyone deserves respect" and talk about emphasizing the idea that every BODY deserves respect. Kid bodies, adult bodies, your body, other people's bodies, disabled bodies, fat bodies, thin bodies, black bodies, women's bodies, etc., and any intersection thereof. We can't define a "good body" simply as one that is pleasing to a viewer. A good body is one that enables the person who lives inside of it to do things and be someone that makes them happy. Body positivity is going to be clutch in laying the groundwork for sex positivity.
"You Are Loved And Valued."

GIPHY
Sex positivity is nothing without self-esteem. Also kids thrive on the stuff, so it's a good idea anyway.
"I Am Here Whenever You Need Someone To Listen."

GIPHY
Encouraging the idea that you, as a parent, aren't just there to lecture but to listen to your child will ideally encourage the idea that there's nothing your child won't be able to bounce of you or ask you about. Right now, for my kids, that means I can answer questions they have about why the fish in our neighbor's pond go to sleep in the winter or why Curious George doesn't know that sunlight melts ice cream. As they get older, they will certainly have questions about sex: hopefully you've laid enough of the sex positive groundwork that they will feel like they can come to you with this when the time comes.
Images: blanketboat/Instagram; Giphy (7); Tumblr; Alex Brown/YouTube
This post is republished with permission from Romper.com.
More from Romper: